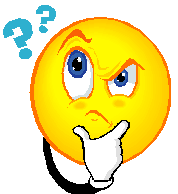 Habitat doesn't give homes away.

A common myth about Habitat for Humanity is that we give away homes for free. In reality, families qualify for a no down payment, no interest mortgage, and then they buy their homes from us at fair market value.
Habitat gives stability.
A Habitat home is a stabilizing force for a family. Better, affordable living conditions lead to improved health, stronger childhood development and the financial flexibility for parents to make investments in their families' futures.
Habitat gives hope.
A decent and affordable place to live helps families by placing them on a path of new opportunity, increased confidence and hope. A family's partnership with Habitat means they have a stable place to live and to spend time together. An affordable mortgage means they have a chance to create savings and invest in education. A decent roof over their heads establishes home as a place that protects — instead of endangering — their health.  
Every family deserves the chance to build stability.
Many Fulton County families struggle with housing affordability. When parents spend more than 40% of their monthly income on housing, it means they don't have enough money left over to buy healthy meals for their children, invest in formative experiences like sports or music, or save for their children's education. And sometimes, they're forced to make the unthinkable choice between paying rent and buying food.
The Habitat model helps break the cycle of poverty living.
What Will You Give?
That's such an important question.
When you donate to Habitat for Humanity, you're giving opportunity. You're helping parents and children in your communities build strength, stability and independence.
Because home matters to everyone.