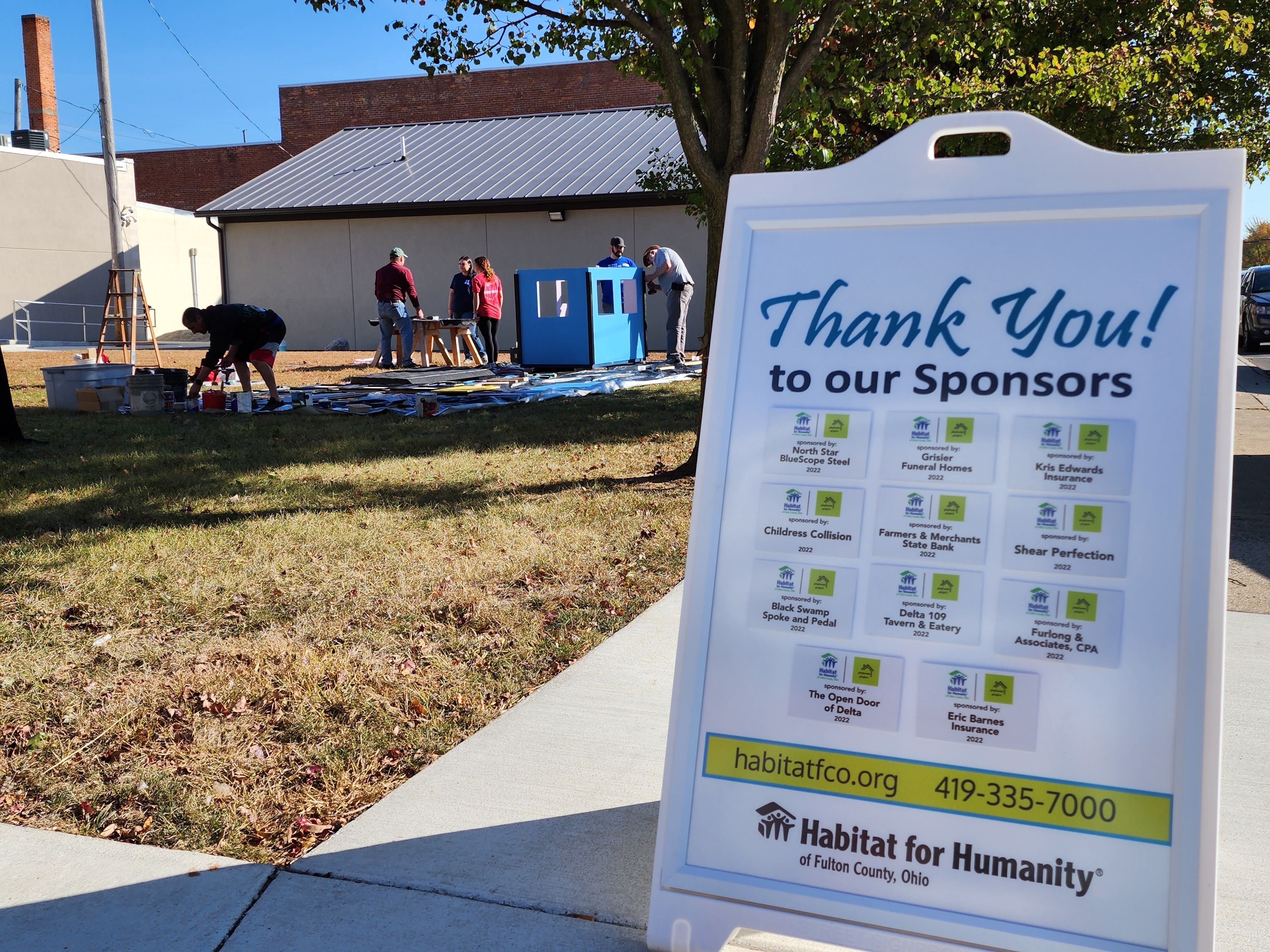 Delta Businesses Collaborate for Habitat's Playhouse Project - October 22, 2022
What an amazing way to give back to their community! Numerous Delta businesses worked TOGETHER to build a playhouse for children of a Delta family, who weren't able to provide this by themselves. Volunteers spent their day building, painting and decorating the playhouse in collaboration with each other. Habitat for Humanity team leaders guided them every step of the build and helped them learn skills and have a great time. At the end of the day, the family came and the children saw their playhouse for the 1st time! It was so much fun! Thank you, North Star BlueScope Steel, Edwards Insurance, Grisier Funeral Homes, Shear Perfection, Delta 109, Eric Barnes Insurance, Childress Collision, Furlong & Associates CPA, and Black Swamp Spoke & Pedal/Black Swamp Environmental for sponsoring this event and thank you The Open Door of Delta for providing the facility and utilities. You not only made a difference for local children, you made a difference for future Habitat for Humanity homeowners with your financial sponsorship of our mission. Anyone interested in sponsoring future playhouse projects can contact Habitat for Humanity of Fulton County @419-335-7000 or director@habitatfco.org. More information can also be found @ www.habitatfco.org 
Photos and videos of this day are below.  Delta Businesses - giving back to their community and making a difference for some great kids!
YOU can sponsor a Habitat Playhouse Project too! Contact Habitat for details or visit www.habitatfco.org
THANK YOU DELTA BUSINESSES!
Click through the gallery for pics of this Playhouse Project.
Delta Businesses Playhouse Project 2022